Create Your Best Life in Rancho Sahuarita
New Homes From the $200s Near Tucson
Receive information about these new homes and neighborhoods that are only minutes away from Downtown Tucson!
*By providing your email, you agree to receive email updates from Rancho Sahuarita about new homes, events and other exciting developments. You may update your email preferences at any time by clicking on the Manage Preferences button at the bottom of our emails.

New Neighborhoods with Homes from Award-Winning Builders
Buying a home is a large investment – that's why Rancho Sahuarita features new neighborhoods with homes from award-winning home builders who are dedicated to crafting homes that you and your family can grow to be the best versions of yourselves.
The Lifestyle You've Been Waiting For
Just a short drive south of downtown Tucson you'll find the beautiful community of Rancho Sahuarita with an abundance of lifestyle-focused amenities where you and your family can learn, play and grow.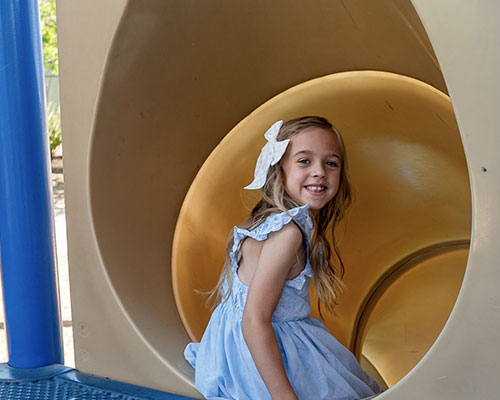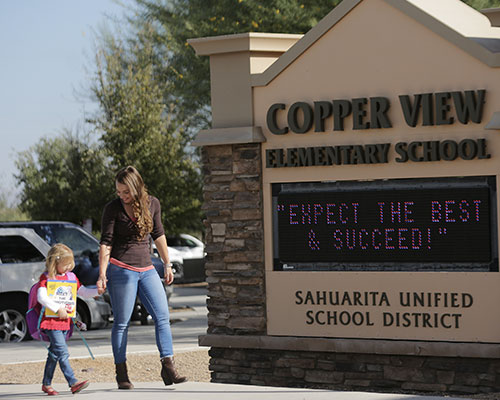 Community Classes & Events
Discover All the Exciting Events and Classes Happening in Rancho Sahuarita
To see the many benefits our residents get to enjoy year-round, check out our latest version of Village Talk, a guide to all the latest happenings in our community.
"Beautiful community with tons of amazing amenities. This a great family friendly community with a lot of parks, nature trails and so much more. Beautiful view of the mountains and the blue lake is a must to go walk around by. Staff at the gym is very nice."
Invest in Your Future at Rancho Sahuarita
Looking to invest in your future? Here are some reasons why investing in a home at Rancho Sahuarita is a great option for you and your family:
Buying a brand new home at Rancho Sahuarita means you and your family will be able to customize it the way you want it, making your home sweet home fit for your family's needs.
Building equity in a home is what makes the investment worthwhile – as your home increases in value and you make payments on your mortgage, your equity will continue to rise.
The average home appreciation rate in the U.S. was 18.8% between 2021 and 2022 (according to Creditkarma.com), so you can rest assured that your investment can continue to grow.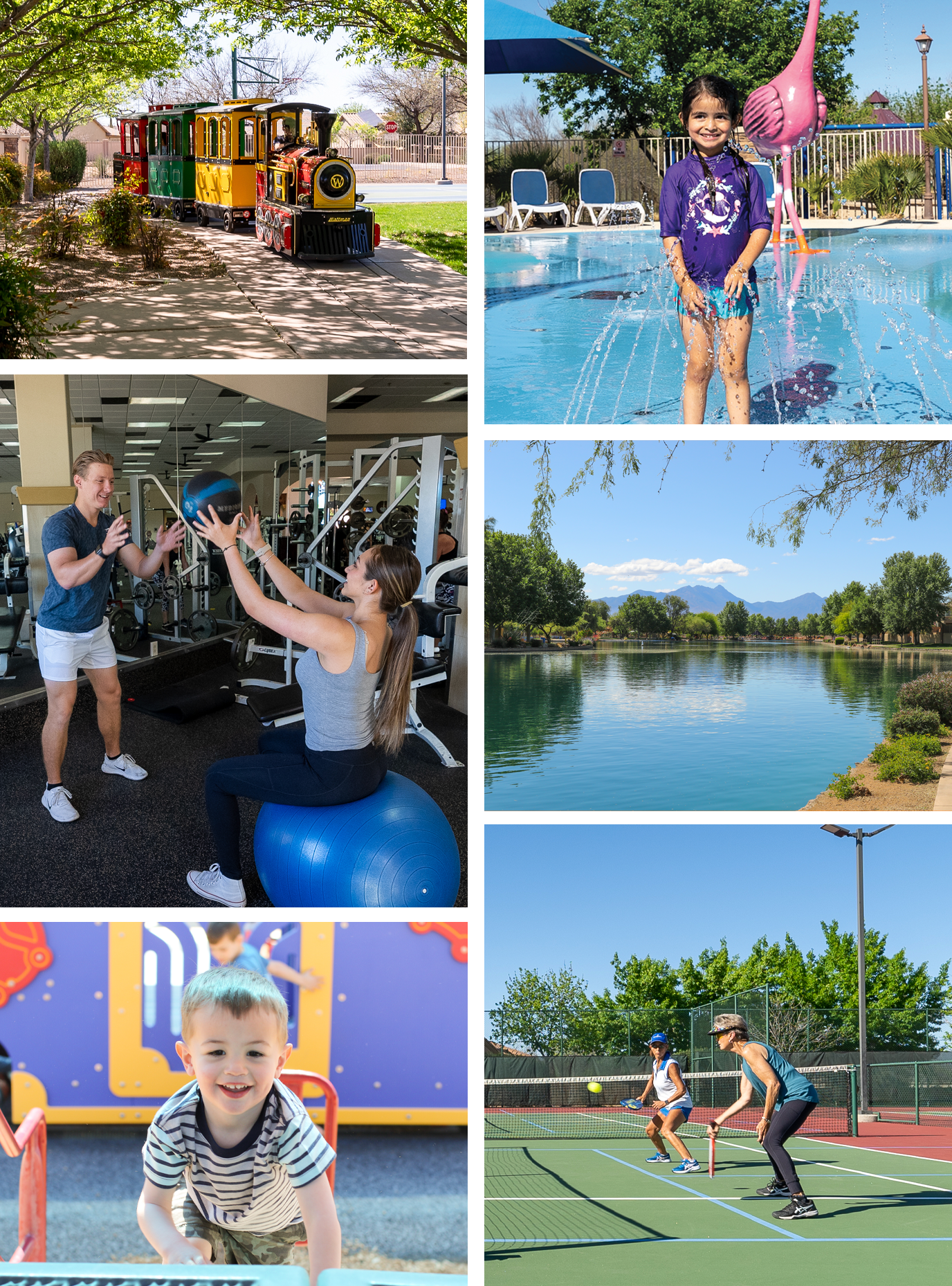 Vist Us
15455 S Camino Lago Azul
Sahuarita, AZ 85629
Phone: 520.207.7730
info@ranchosahuarita.com
Rancho Sahuarita is located in Sahuarita, Arizona – only minutes away from Downtown Tucson.