There's No Better Time to Invest in Your Future
We understand the current economic trends can make purchasing a home seem out of reach. But no matter how high interest rates might be, it's always a great time to invest in your family's future. And investing in your future has never been more important than it is right now.
At Rancho Sahuarita, we're rooted in the belief that community and home matter most. Purchasing a home in our thriving environment means your family will be able to build equity while you create the life you've always dreamed of!

Buying a House is a Worthwhile Investment
Take a tour of our beautiful community and see what life could be like if you started building equity in a home at Rancho Sahuarita. You'll have the ability to customize your home to your family's unique needs and make your investment more than just a financial one. Our community offers direct access to nature trails and is surrounded by the natural beauty of Arizona, providing the perfect environment for outdoor enthusiasts.
Investing in Where You Live Matters
At Rancho Sahuarita, we prioritize community and family connections, and we are committed to providing you with the perfect environment to create lasting memories. In choosing Rancho Sahuarita, you're choosing to invest in a community that inspires you to live your best life.
220+ Community
Events Annually
Everything from family-friendly outdoor movies to community-wide festivals.
Award-Winning
Home Builders
New homes from the $200s are currently being built in various neighborhoods by award-winning homebuilders.
Amenities
Take advantage of our trails, parks, 24-hour gym, or pools and splash amenities while still having easy access to commercial needs like the grocery store and hospital as well as other local businesses and restaurants.
Access to Nature Trails and Natural Arizona Beauty
Experience the natural beauty of southern Arizona with access to nature trails and outdoor adventures right outside your door.
Invest in Your Future at Rancho Sahuarita
Looking to invest in your future? Here are some reasons why investing in a home at Rancho Sahuarita is a great option for you and your family:
Buying a brand new home at Rancho Sahuarita means you and your family will be able to customize it the way you want it, making your home sweet home fit for your family's needs.
Building equity in a home is what makes the investment worthwhile – as your home increases in value and you make payments on your mortgage, your equity will continue to rise.
The average home appreciation rate in the U.S. was 18.8% between 2021 and 2022 (according to Creditkarma.com), so you can rest assured that your investment can continue to grow.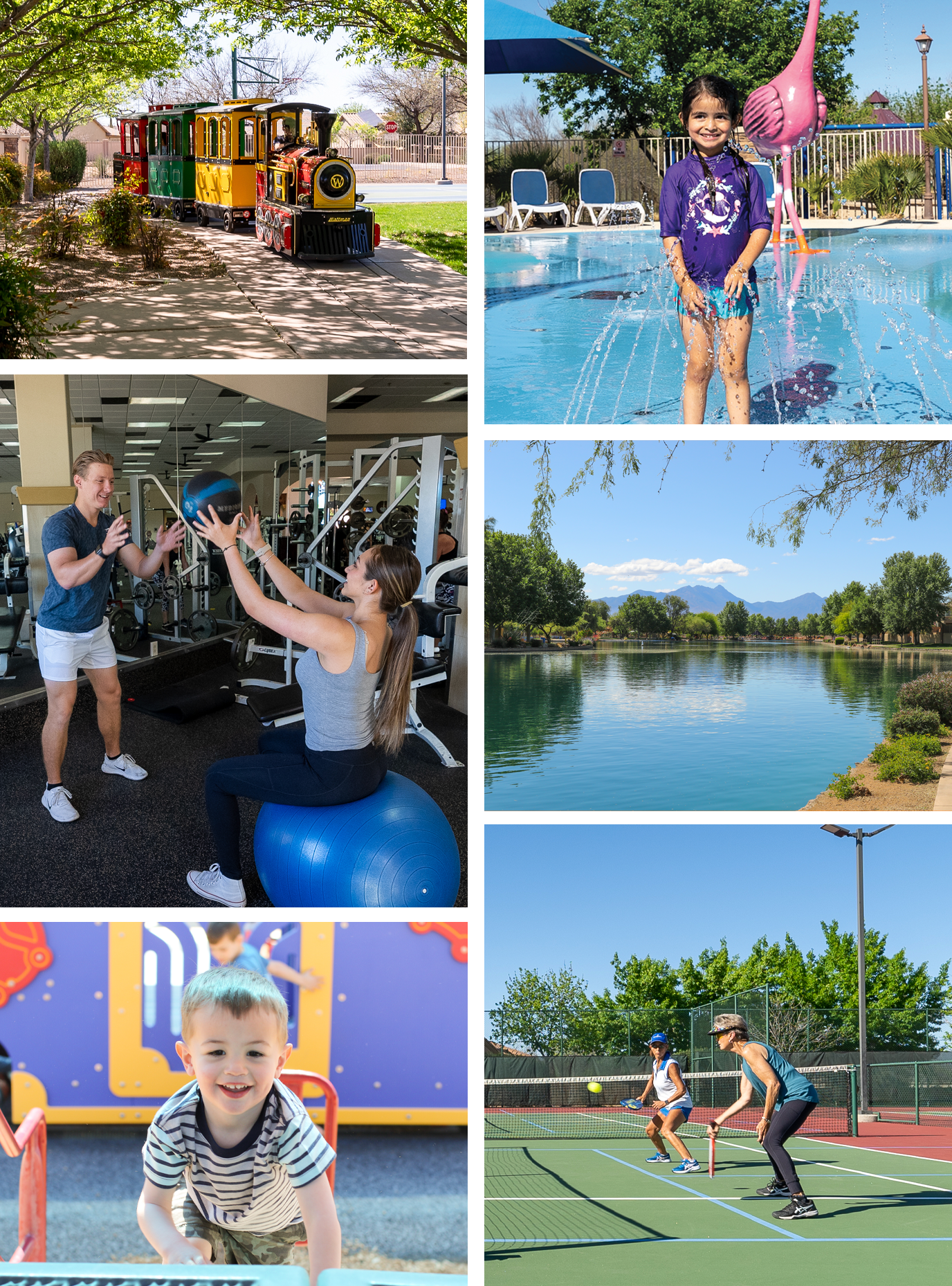 Contact One of Our Builders Today
With homes from the $200s, Rancho Sahuarita is an affordable, lifestyle-focused community. Our builders can help you realize the full potential of your financial gain when you invest in a home in our community.

Join Our New Homebuyers Mailing List
Be the first to know about sales events, builder incentives, and new neighborhoods by signing up for our New Homebuyers mailing list today: